6/3/21
Hopping on to post some photos from a roll of Superia I've had in my camera for too long. Nothing much to report aside from the fact that I'm commited to having a folk punk summer a la 2010, if you'd like to join me
please
feel free.
Sometimes when you're running low on crap (VHS tapes and novelty figurines) you just gotta head to crap store and buy more.
We celebrated 1 year with Nermal in May so I crocheted him a hat for his special day that he predictably loathed <3
Colin and I also celebrated our two year annniversary, in predictable fashion, at one of those novelty motels with a heart shaped tub and mirrors everywhere. Not a single photo I took there is fully focus, but that's okay.
Major "uhh idk it's weed" energy.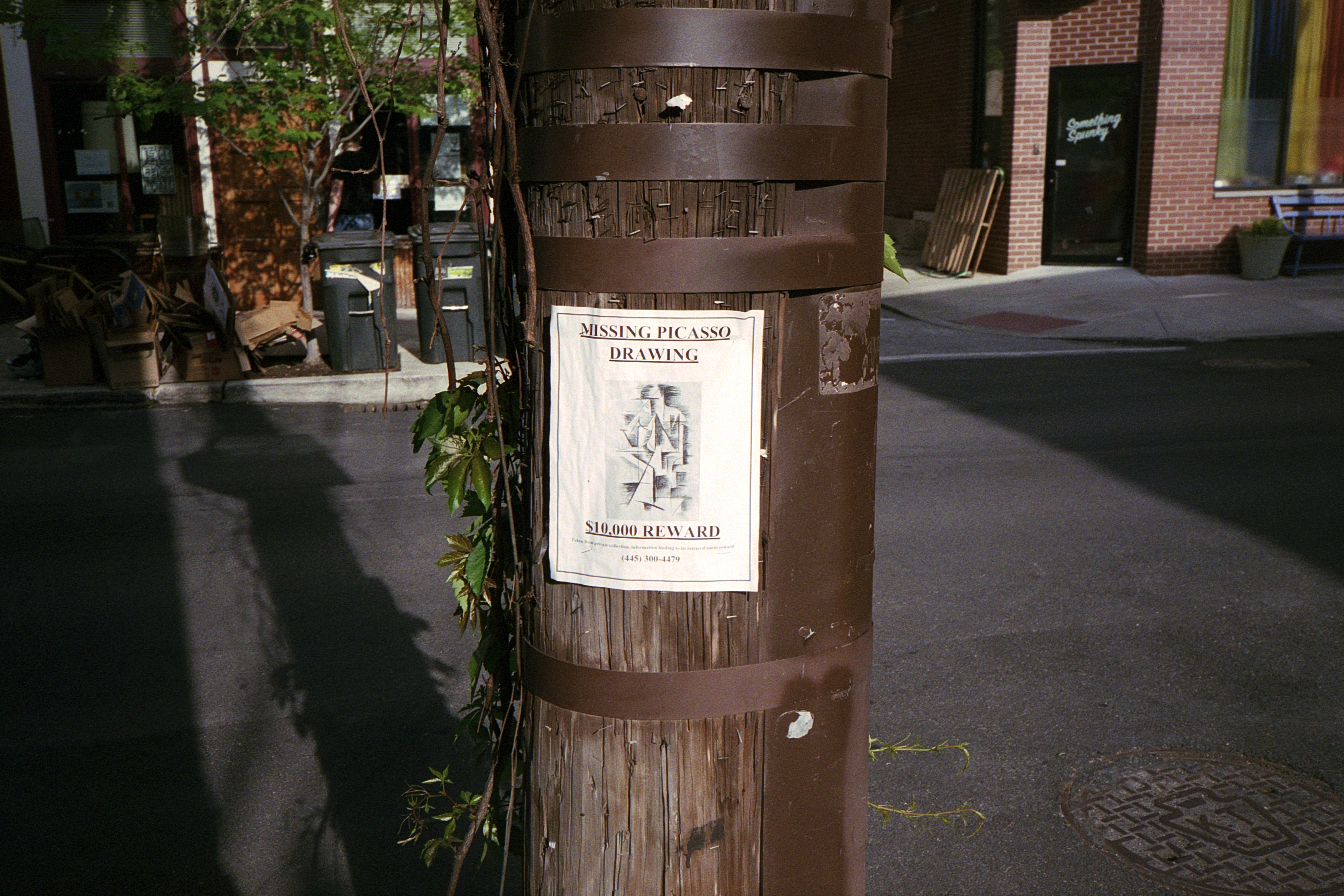 No matter how badly your week is going at least you can sleep soundly knowing you didn't lose a Picasso...unless you're the person who posted these fliers in which case...sorry dude :-/
Colin looking beautiful in the morning.
Colin after you tell him he's looking beautiful in the morning.
And some new and old 35mm photos:
That's all for now, be back soon :-)
-Noorann