1/10/21
Some slightly leaky photos from a roll that sat in my camera for a few months. Current favorite song is
Black Star by Radiohead
and I'm sick of winter.
I now have prints available for purchase from
my darkroom.tech page
. Some of these and many other 35mm images are available. The link is now on the main page of this site as well, thank you to everyone who has purchased something :)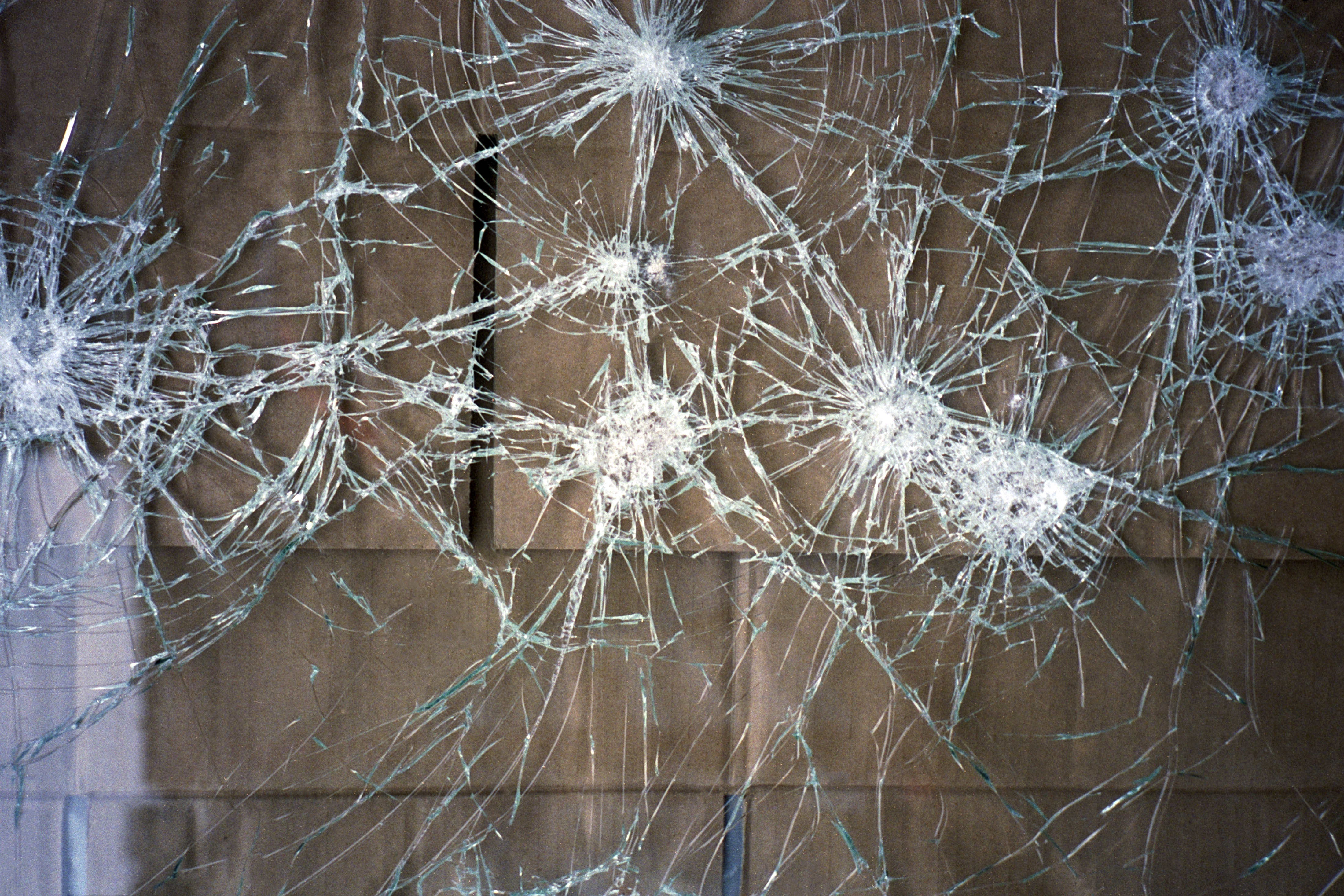 9/20/20
Photos from August and September. I turned 26 last week and I have (another) tiny, warm kitten sleeping in my lap so there's really nothing to complain about. I've included my loosely organized running list of documentaries worth watching at the end of this entry in case you've run out of distractions and need something to keep you company for 90 minutes ︎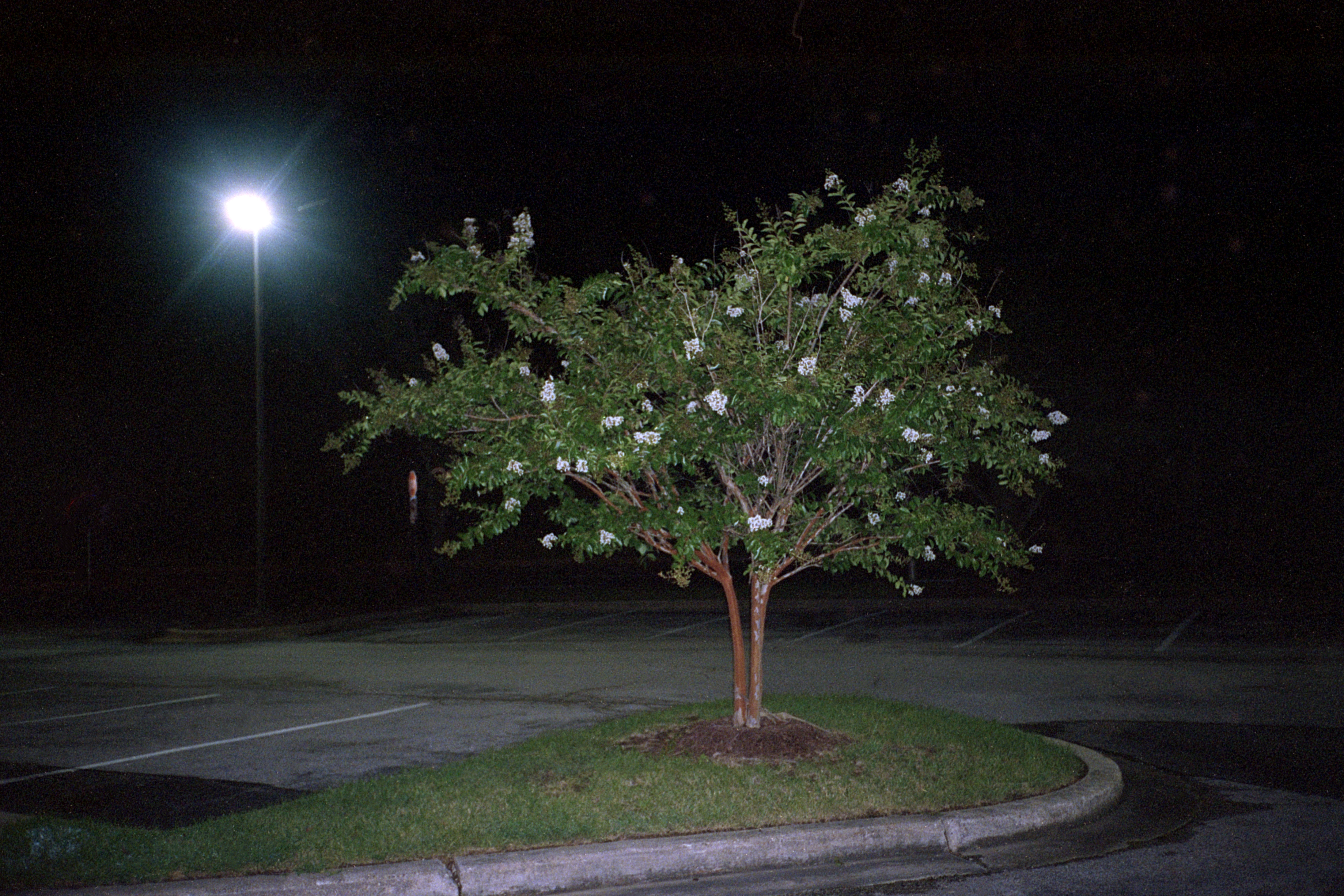 Alright, as promised here is the running list of documentaries I've enjoyed enough to recommend over the past couple of years, loosely sorted by category. The list is definitely skewed somewhat towards my personal interests, but if you're a fan of rock climbing or true crime I'm sure you'll find something in there. Not every movie on this list is totally groundbreaking or insane, but I've try to label the stand out ones with asterisks with three stars being my personal favorites.
Sports

-Meru *** (climbing, first ascent)
-Free Solo ** (climbing, first ascent)
-Assault on El Captian (climbing)
-The Dawn Wall (climbing, first ascent)
-Momentum Generation ** (surfing)
-The Summit (climbing)
-Touching The Void ** (climbing)
-To The Limit (climbing)
-Valley Uprising (climbing)
-The Wildest Dream (climbing)
-United Skates * (skating)
-The Barkley Marathons ** (running)
-Run Free: The True Story of Caballo Blanco (running)
-360 Degrees (surfing)
-At The Heart of Gold (gymnastics)
-All For One (cycling)
-Vertical Frontier (climbing)
-Icarus * (cycling)
Pop Culture/Other

-Tickled ***
-The Perfect Bid *
-Three Identical Strangers **
-Amy
-Shirkers ***
-Kurt Cobain: Montage of Heck
-The Inventor: Out for Blood *
-12th and Delaware
-Fyre
-Fyre Fraud
-Holy Hell
-The Biggest Little Farm
-The Hollywood Complex
-Too Funny To Fail: The Dana Carvey Story
-Sick: The Life and Death of Bob Flanagan **
-The Bridge *
-The Queen of Versailles **
-Generation Wealth
-My Brother Jordan
True Crime

-There's Something Wrong With Aunt Diane ***
-Abducted In Plain Sight **
-The Imposter *
-West of Memphis
-Capturing The Friedman's
-The Case Against Adnan Sayed (series)
-Mommy Dead and Dearest *
-The Witness
-Casting Jon Benet
-Amanda Knox
-The Keepers (series)
-The Island Murder
-Dear Zachary **
-The Price of Honor **
-Where Is Robert Fisher? *
-Leaving Neverland
-I Love You, Now Die (series)
-The Woman Who Wasn't There **
-Beware the Slenderman *


True Crime Cont'd

-The Staircase (series) *
-The Dissapearance of Maura Murray (series)
-Tell Me Who I Am ***
-Audrey & Daisy
-Just Melvin, Just Evil
-Long Shot **
-Paradise Lost
-The Family I Had **
-Murder In The Bayou (series)
-Unseen
-There Are No Fakes *

Medical

-The Bleeding Edge **
-Thin
-Bleed Out
-Skin Deep: The Battle Over Morgellons
-How To Die In Oregon
8/8/20
Working my way through my third Philadelphia summer and each one is more destabilizing than the last! For the full effect I recommend looking at this photos with
Lightning Crashes by Live
playing through headphones because that's how I took most of them.
Nermal is giant now, but the point of this photo was supposed to be Colin's sock lines.
I had a good laugh sitting here scanning this one with the exact same fog of bong smoke floating in front of my desk lamp.
Had to get my magnetic implant taken out so I can get an MRI. Here's Colin taking my stitches out for me.
Highway photos forever <3
I aspire one day to have the grace and poise of the religous diety that lives in front of the Panda Express in Port Richmond.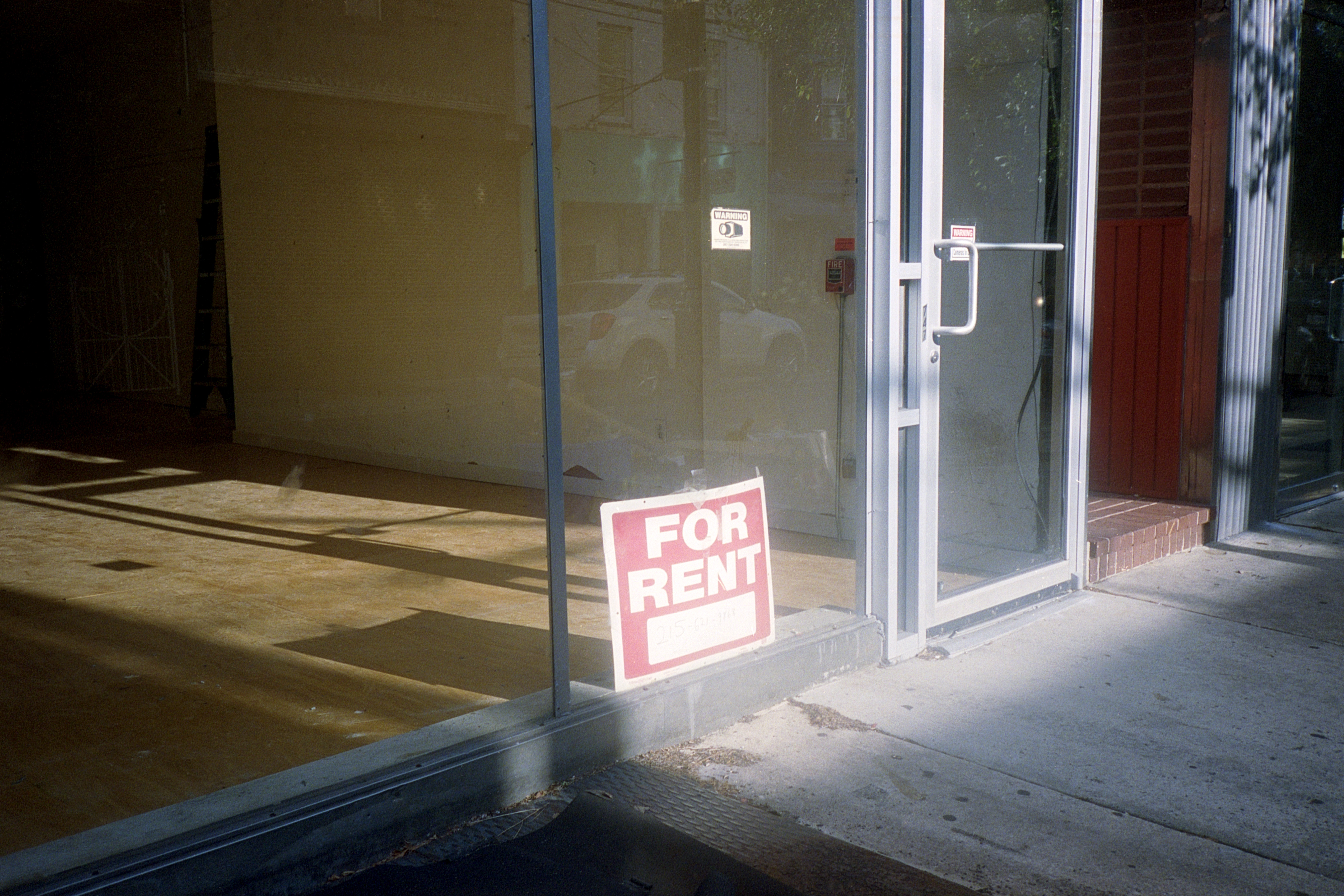 Hopefully this isn't the last roll I put through my Yashica T5 Super. About halfway through this roll my flash exploded(?) while taking a photo and is now busted. Not sure what that was, but I'm looking into if getting it repaired is possible/worth it. Luckily I have an Olympus point and shoot that only needs a couple feet of electrical tape to work leak-free which really takes me back to being a teenager and taking my first good photos. I'm really interested in what makes a "good photo" and how I much of that depends on intention, chance, or knowledge.
7/21/20



Photos from June and July. Not much else to say about these, but I like them :-)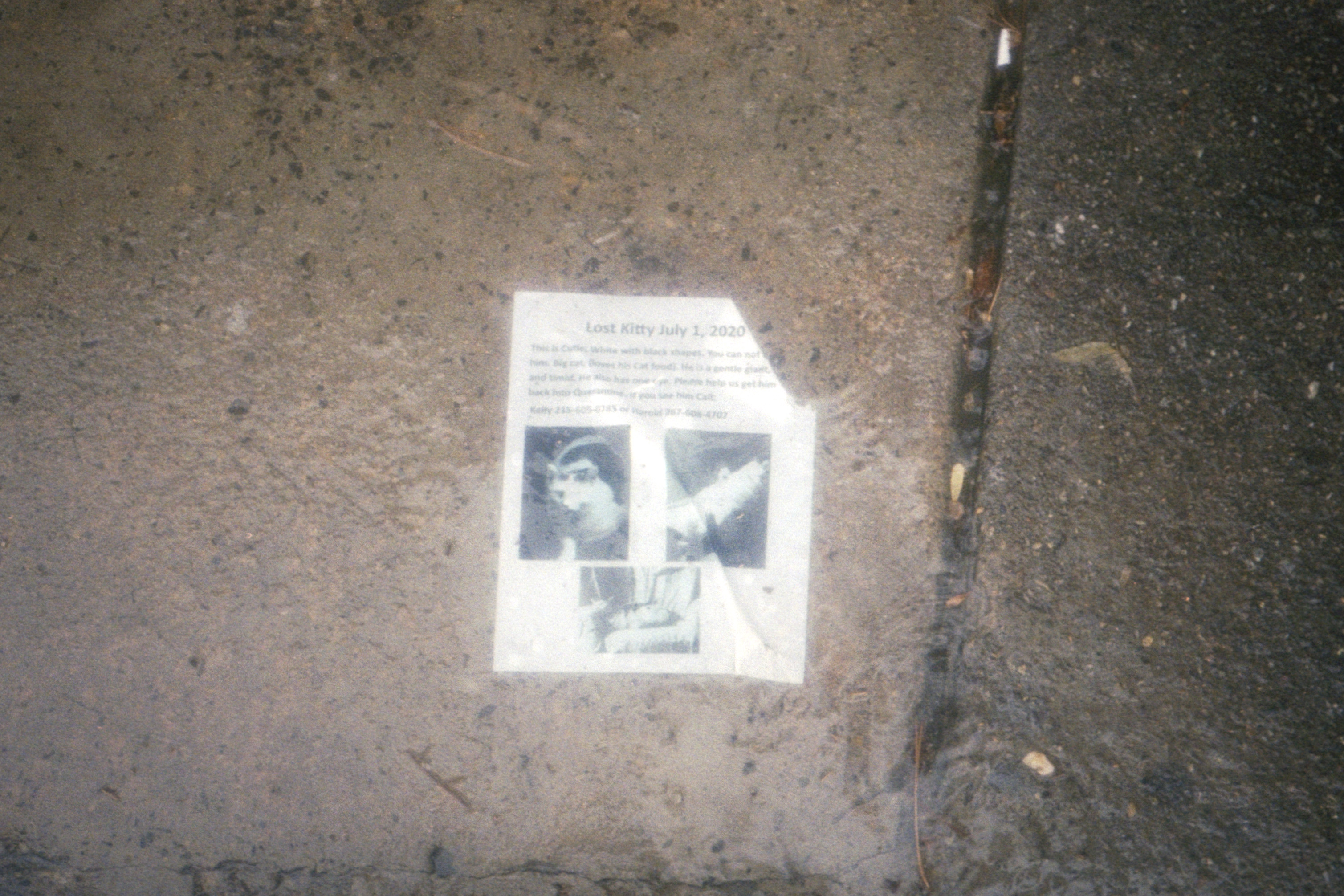 A lot of foggy photos on this roll because it's so humid that every day feels like walking through a hot booger.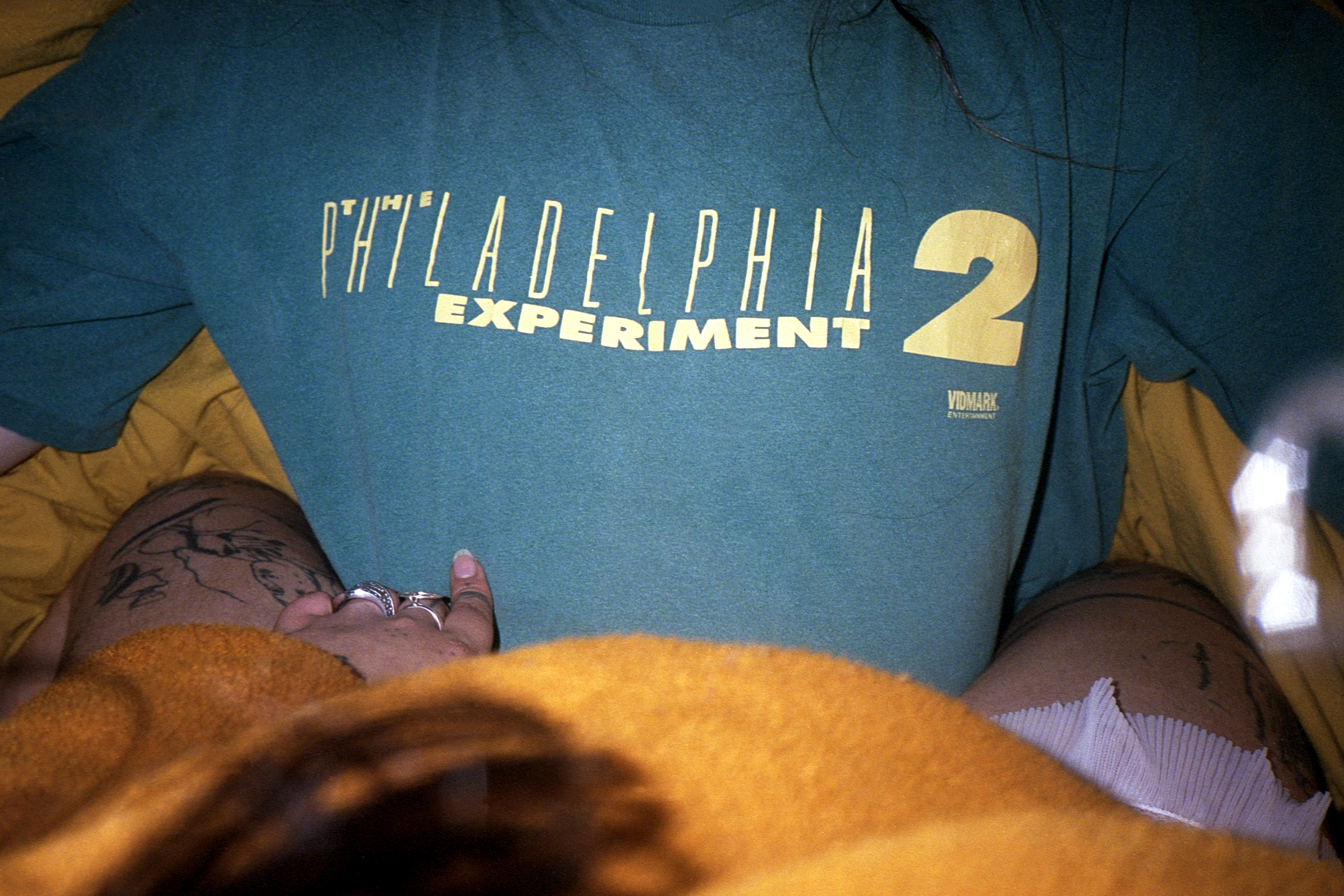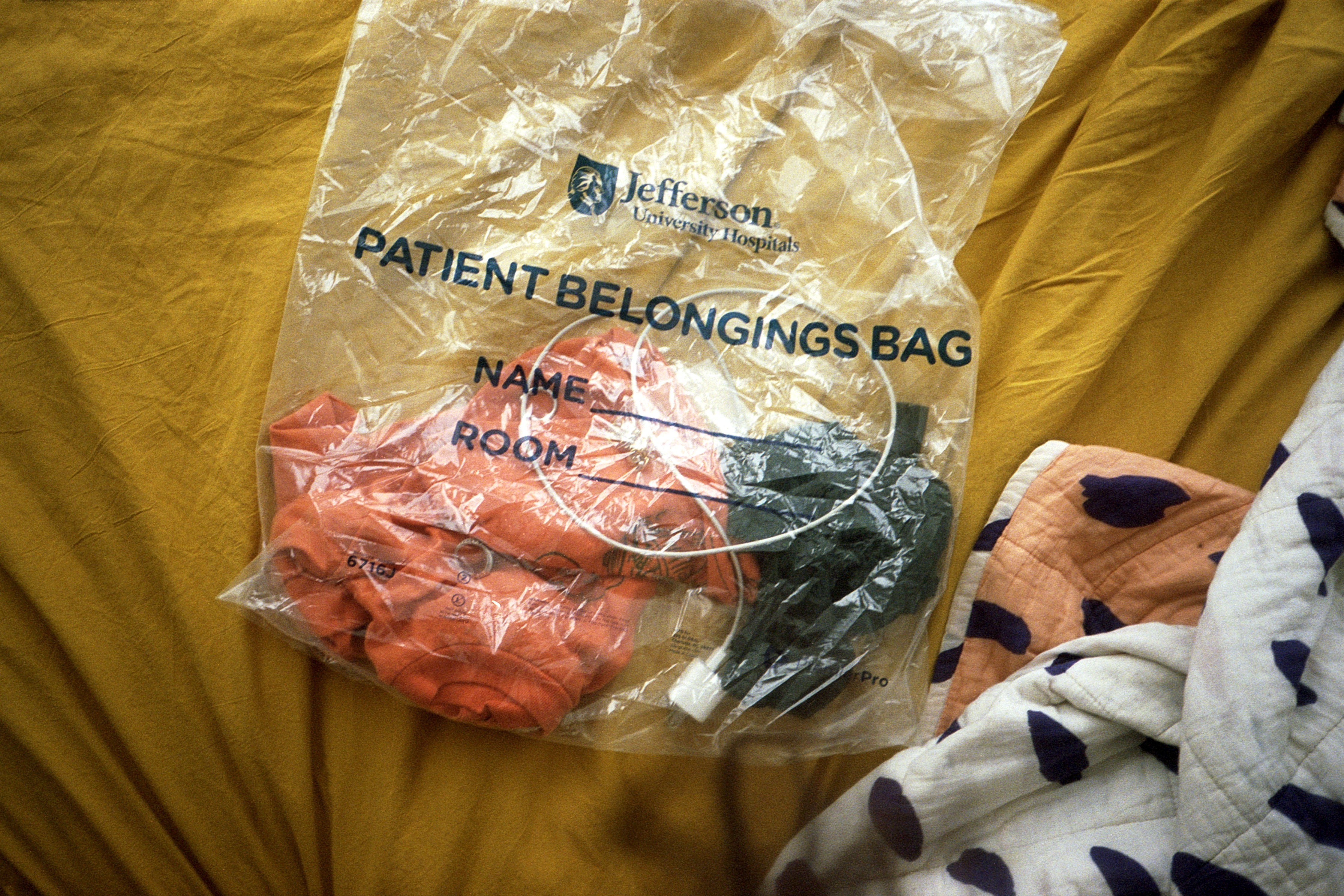 Farmer's tan and my broken tanktop <3


Be back soon.

7/4/20
These photos are from May, but I'm just now sitting down to put them up here. I don't think I can name a time before this when the world around me has been so drastically different at the beginning and end of a 36 exposure roll of film. I miss my friends and I miss being able to lay in bed with them with our feet up on the wall just talking about nothing in front of the AC all summer, but I am immensely proud to see the work those people are doing on a daily basis to improve the lives of others. A lot of June was remarkable in a way that while inspiring to be a part of is still not my place to document. I hope everyone reading this can agree that we have nothing to celebrate on this day aside from the fact that we have a clear path forward for change. America is not free until we all are and no lives matter until Black lives do.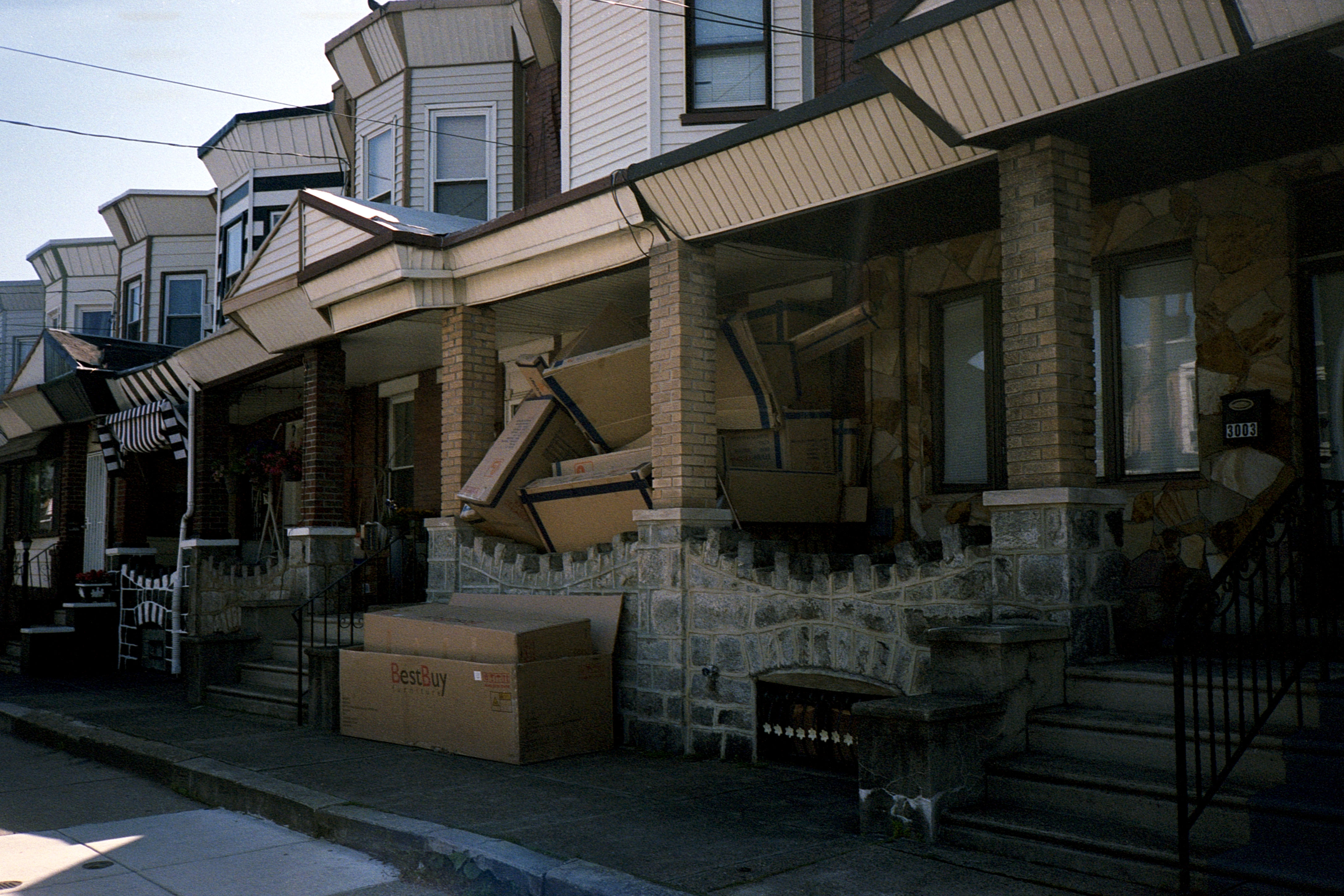 At the beginning of May Colin found this tiny, dirty little gray kitten in the backyard that we named Nermal. This is him getting a sink bath about ten minutes after meeting us.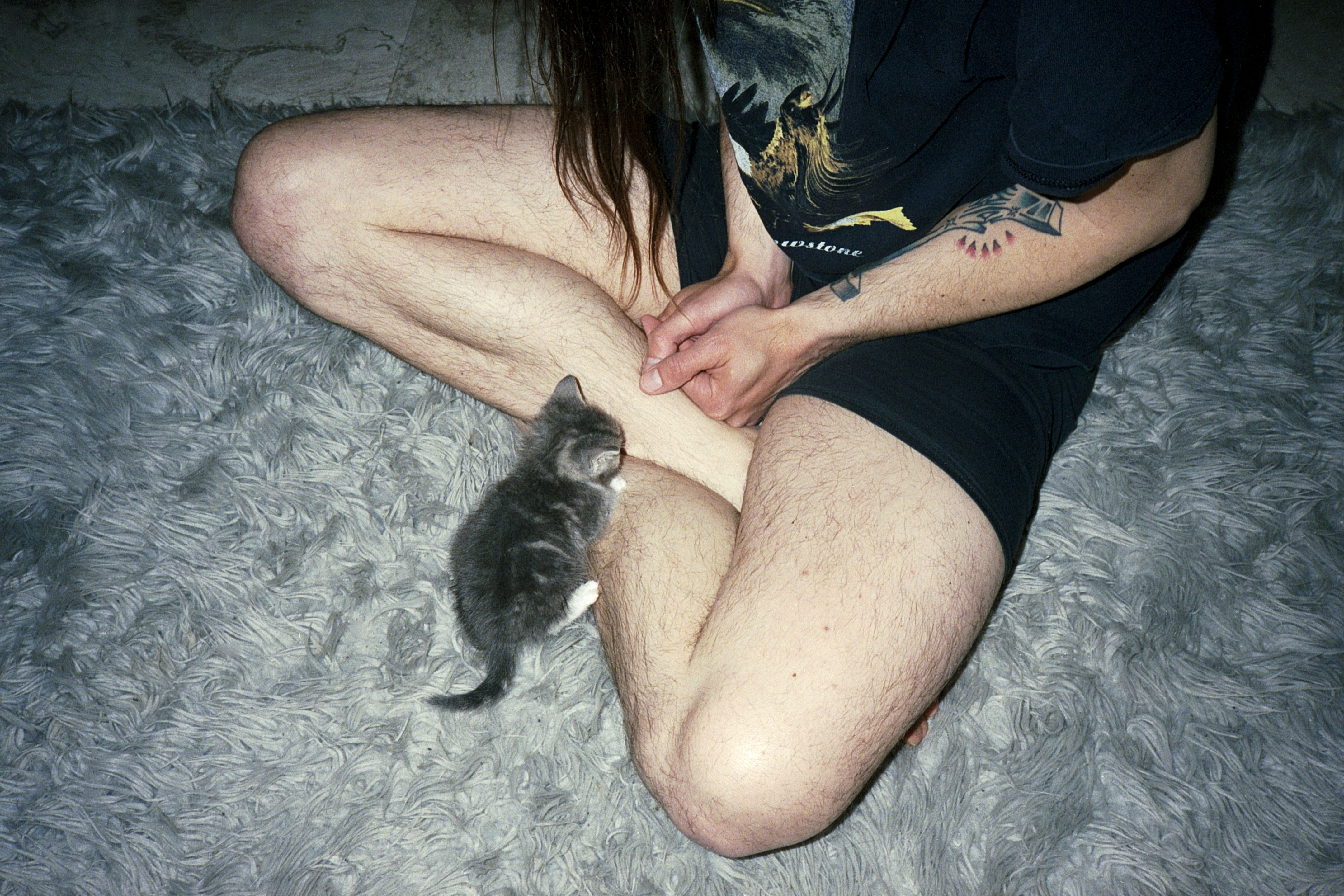 He's asleep in my lap right now and he's about four times this size.
Flowers for playing pranks.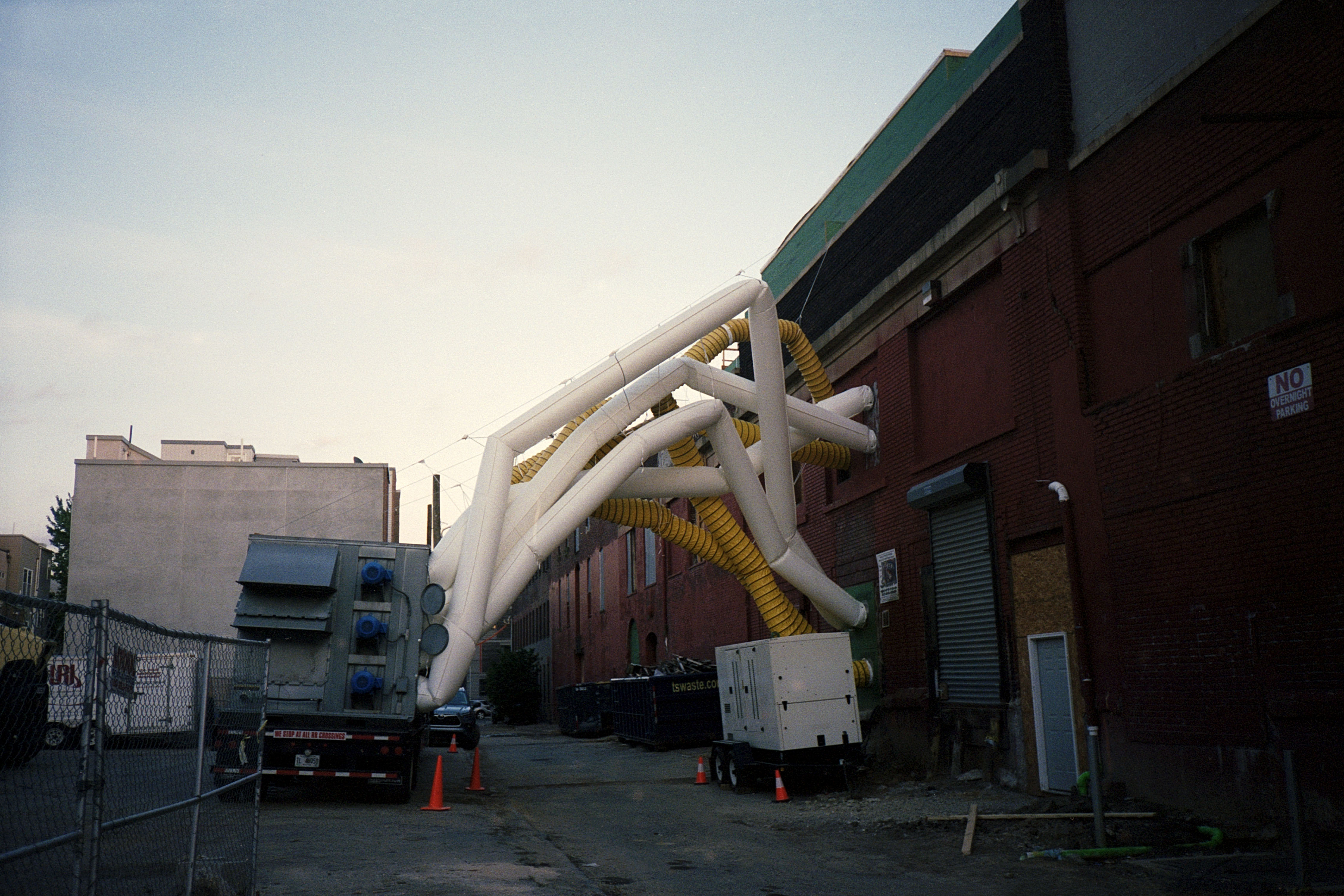 We are never more than two feet apart.
I'm not sure how anyone can argue that we still need confederate monuments in this country anymore when we have the inspiring, the historic, the inimitable...
B0NER 4EVER
That's a wrap for now. Be back soon.
I'm working on a way to offer print sales soon, but in the meantime if you'd like to own something physical of mine I have a page in the new book
Past Lives
from
R

isolve Studio
along with 35 other amazing artists. The book will be available through pre-order only which ends July 22nd and 30% of proceeds are being donated to
The Loveland Foundation

.
4/30/20
I dropped a brand new (to me) Olympus Mju II on the pavement halfway through my first roll with it and lost most of the roll to light leaks. I hadn't shot Delta 3200 in a long time and I always forget I hate to scan it, but I do like the hilarious grain even if it's incorrect.
We had to wait two hours to bowl this night so we took the Olive Garden buzzer they gave us to the bar next door and by the time they gave us a lane we were too drunk to do anything but trick shots.
Trick shots only!!
Feeling very pressured to "make the best of" what's going on in the world right now and have some crazy project to show for this time, but all my best photos are of my friends having fun. The most ambitous thing I've done since March was listening to all of the Oasis singles in order on a drive with Colin. I've also listened to five of the Harry Potter books in the last two weeks so I'm just getting great at consuming media in general.
I recently gave the Oasis documentary from 2016 another watch and even though I remember being completely underwhelmed by it a year or two ago it really did the trick the second time.
4/26/20
I don't know how to start this blog post without sounding like an "in these trying times" brand email so here's a playlist I made to go along with these new photos based on what's been playing in my house lately.
Not 100% sure how this blog is going to work or how this format might evolve over time, but for now here are some photos of my inside and outside life from about early March until now.
Colin asked me what I thought happened underneath the top layer of this clearing and I said "probably sexual stuff".
The record playing in this photo was "i'm not as good at it as you" by S.


Hunting for the "The Stand" by Stephen King in the public library a week or two before the pandemic was at the forefront of anyone's mind.


What really makes this photo for me is the Kool & The Gang billboard.


Best part of my day.





This test was negative, but I found the whole scene pretty dramatic. Turns out my new ADHD meds just make me barf in the mornings.





That's all I've got for now. See y'all in a little while. ︎